Welcome to Green's Moving Solutions - Vancouver BC Moving Company
Serving Vancouver BC and the Lower Mainland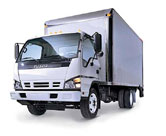 Green's Moving Solutions is a Vancouver based moving company focused on low cost professional service and expertise to separate ourselves from others in the industry.
We focus on local moves in the Vancouver Lower mainland area including Richmond, New West Minister, Burnaby, Coquitlam, Surrey and the North Shore. If you need to move in Vancouver, across Canada or internationally were here to help. Give us a call for a free estimate and advice on how to get packed and prepared so you can save money on your move. Our goal is to offer an honest positive experience which is why we have 0 complaints with the BBB and great reviews online.
At Green's Moving Solutions we think moving should be exiting and stress free. We make this happen by providing you with the highest paid moving staff in the industry. We get to hire the most reliable and experienced Vancouver BC movers which means your belongings stay safe and damage free. All our rates are up front, no hidden fees or surcharges.
Our moving trucks come fully supplied with upright dollies, floor dollies, moving pads, wardrobe boxes and straps. We have all the necessary equipment to assure that your belongings remain safe and in perfect condition during the move.
Small is Beautiful. This is the philosophy that the bigger a company gets the more difficult it is to provide quality service. We're a small company with two trucks which means that we need the work you give us just as much as you need us to do your move, whereas larger companies tend to over book due to the confusion that can happen in big offices your our one of only two clients for the day your booked. Big companies also have high overheads resulting in lower wages and high employee turn over rates. Our employees stay with the company and want it to succeed.